The retail business has never been tougher. As e-commerce continues to revolutionize the way people shop, brick-and-mortar stores are going to greater lengths to strengthen the one thing the internet will never be able to replicate: real world experience. Along with elaborate in-store installations and editorial content, some shops have added food and drink to their offerings, in a bid to attract more footfall, lengthen browsing time and – in theory – increase sales. We can certainly attest to the great coffee at Voo store – situated just around the corneer from Highsnobiety's Berlin HQ – which has led to more than a few lunch-time purchases and greatly contributed to the retailer's ambience and immersive shopping experience.
Without further ado, here's 10 of the world's top shopping-cum-dining spots. We've kept this strictly to stores with in-house dining experiences, rather than brands that have branched out into full-blown restaurants of their own – so that means Ralph Lauren's Polo Bar NYC is omitted. Sorry Ralph.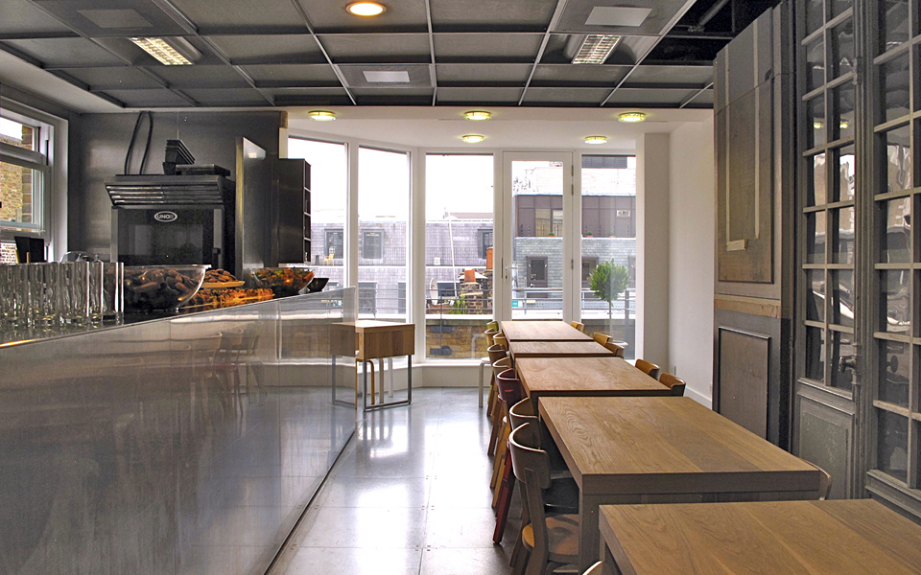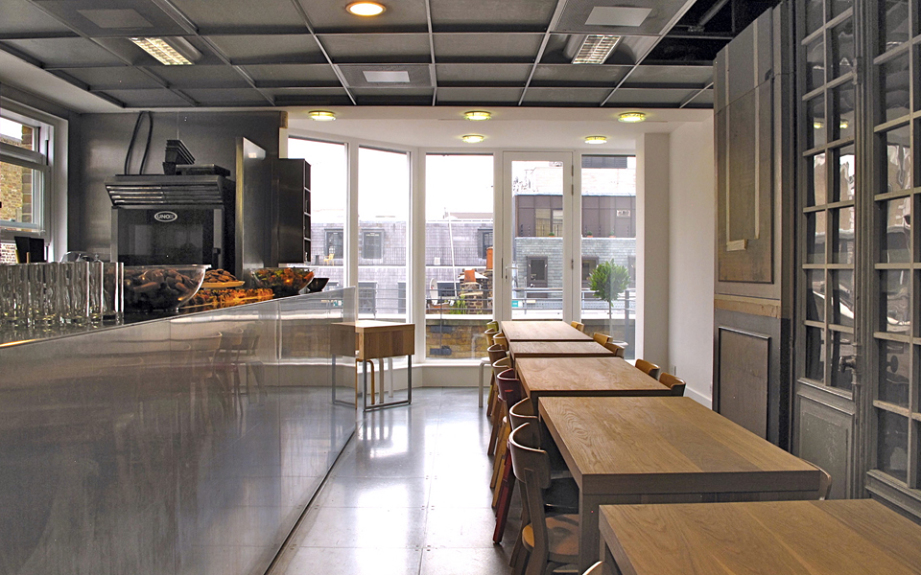 Dover Street Market's Rose Bakery
Nestled inside the London, New York and Tokyo locations of one of the world's finest concept stores, Rose Bakery is an integral part of Dover Street Market's eclectic, kaleidoscopic retail experience. While DSM may be known for housing the fashion world's most bizarre and left-field oddities, Rose Bakery sticks to a more humble fare; offering artisan teas and rustic cakes alongside dishes like crab Benedict and cod in a white wine reduction. Originally started by Rose Carrarini (who, incidentally, is COMME des GARCCONS and Dover Street Market CEO Adrian Joffe's sister) and her husband Jean Charles in 2002 in Paris, the Rose Bakery has expended to include seven non-DSM locations in Seoul, Tokyo and Hong Kong.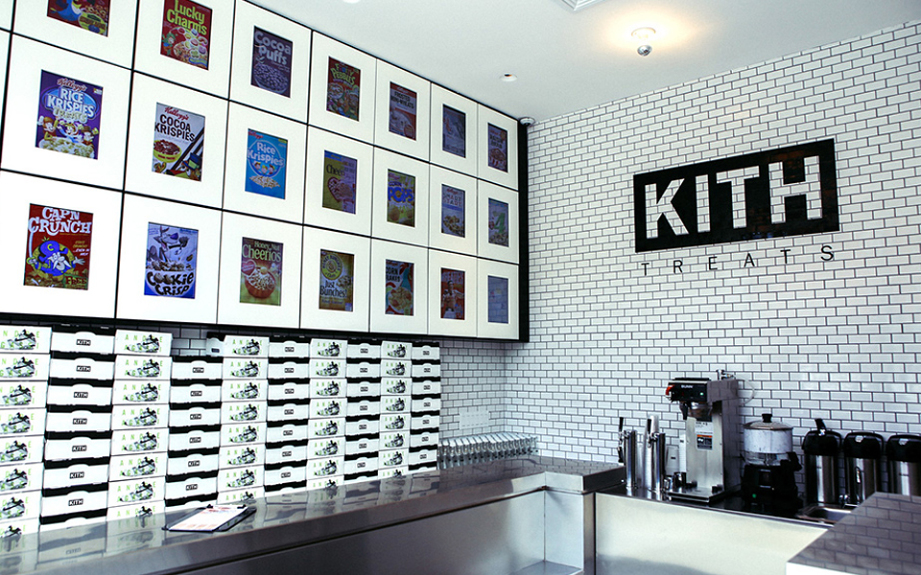 KITH Treats
Situated inside KITH's newly-renovated Brooklyn space, KITH Treats is an in-house cereal bar offering a smorgasbord of sweets curated by Virgil Abloh, Maxwell Osborne of Public School, Action Bronson, and more. Including 24 different flavors of cereal (Apple Jacks, Cinnamon Toast Crunch, Cocoa Puffs, Rice Krispies, and Lucky Charms, to name a few), five specialty milks (Skimmed, Whole, Chocolate, Almond and Hemp), and 25 assorted toppings (like coconut flakes, cookie dough, mini marshmallows and white chocolate chips), the treats come served in shoebox-style boxes with KITH-branded cutlery and milk bottles. "Some kids can't afford to buy an article of clothing every other week or every month, so they can leave with a taste," says the store's founder and sneakerhead extraordinaire Ronnie Fieg.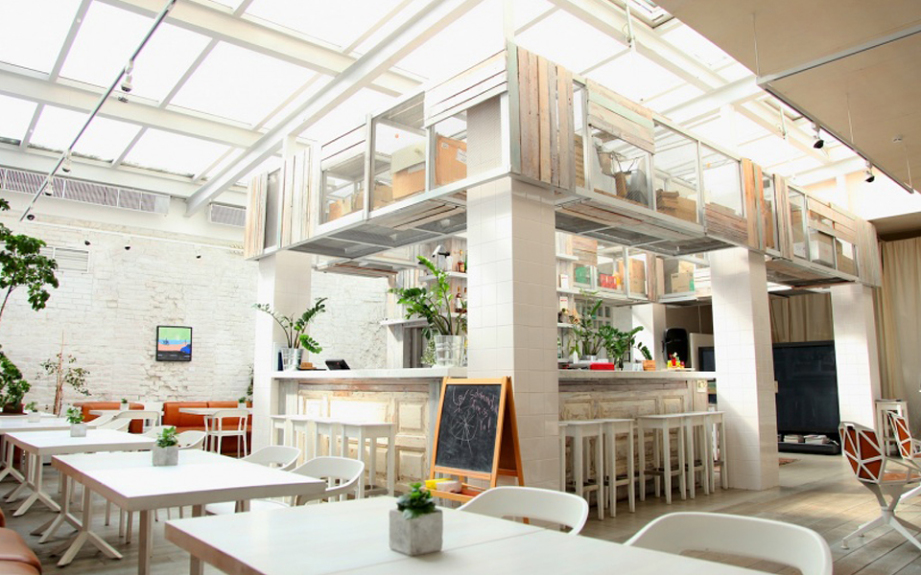 Cafe KM20
Moscow high-fashion retailer KM20's in-house cafe caters to the Russian capital's health-conscious shoppers with a selection of superfoods prepared using locally-sourced, seasonal ingredients. Pumpkin french fries, oatmeal breakfasts and Kombucha tees are complimented by the store's airy, uncluttered interior that welcomes locals to come inside, relax and even play a quick round of ping pong. As we outlined earlier, one of the best weapons brick-and-mortar retailers have against the all-conquering e-commerce juggernaut is real world experiences, and by creating a friendly, relaxed atmosphere, stores like KM20 can cultivate dedicated customers who would much rather browse in person than simply order online.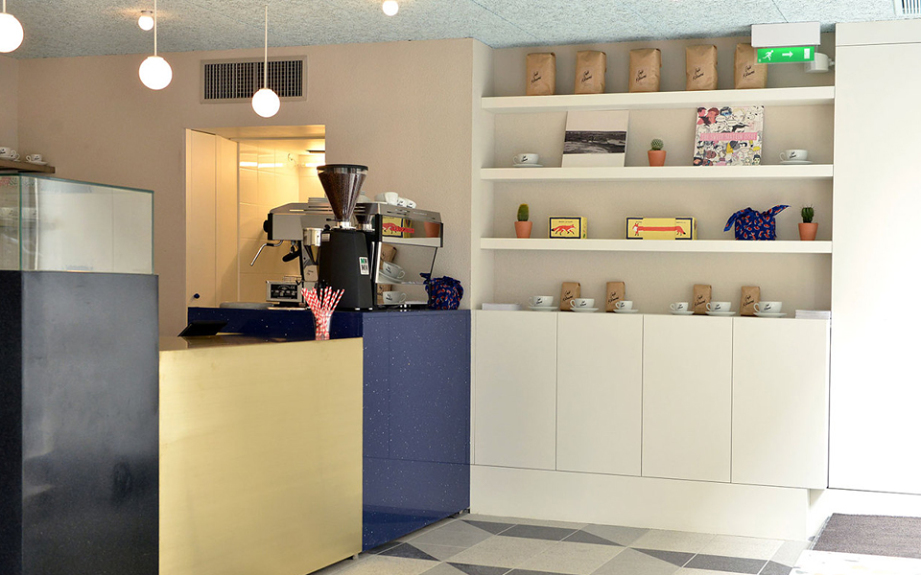 Maison Kitsune
Maison Kitsuné wear many hats. The Parisian brand originally started out as a record label, then ventured into a clothing line, and now offers full men's and women's collections with many retail locations that boast on-site cafes. The brand's shop fits vary from plush wood paneling to wild explosions of color, but all offer Kitsuné's full collections alongside an array of coffees and teas, gluten-free cakes and – in typical Parisian fashion – sorbets.
Via Highsnobiety