Interview: how did a tiny "slow lifestyle" magazine from Portland become one of the most influential forces in design? Dezeen's Dan Howarth spoke to Kinfolk co-founder Nathan Williams to find out.
Kinfolk has grown from a little-known independent publication to a household name in less than five years.
The Kinfolk look has become so influential that every over-styled, washed-out Instagram photo of a succulent or a cup of coffee is now deemed to be part of its visual bandwagon.
"If you go through the Kinfolk Instagram there's not a single photo of a latte," Williams told Dezeen, "but somehow it's started and kind of grown as its own thing that is actually completely out of our control."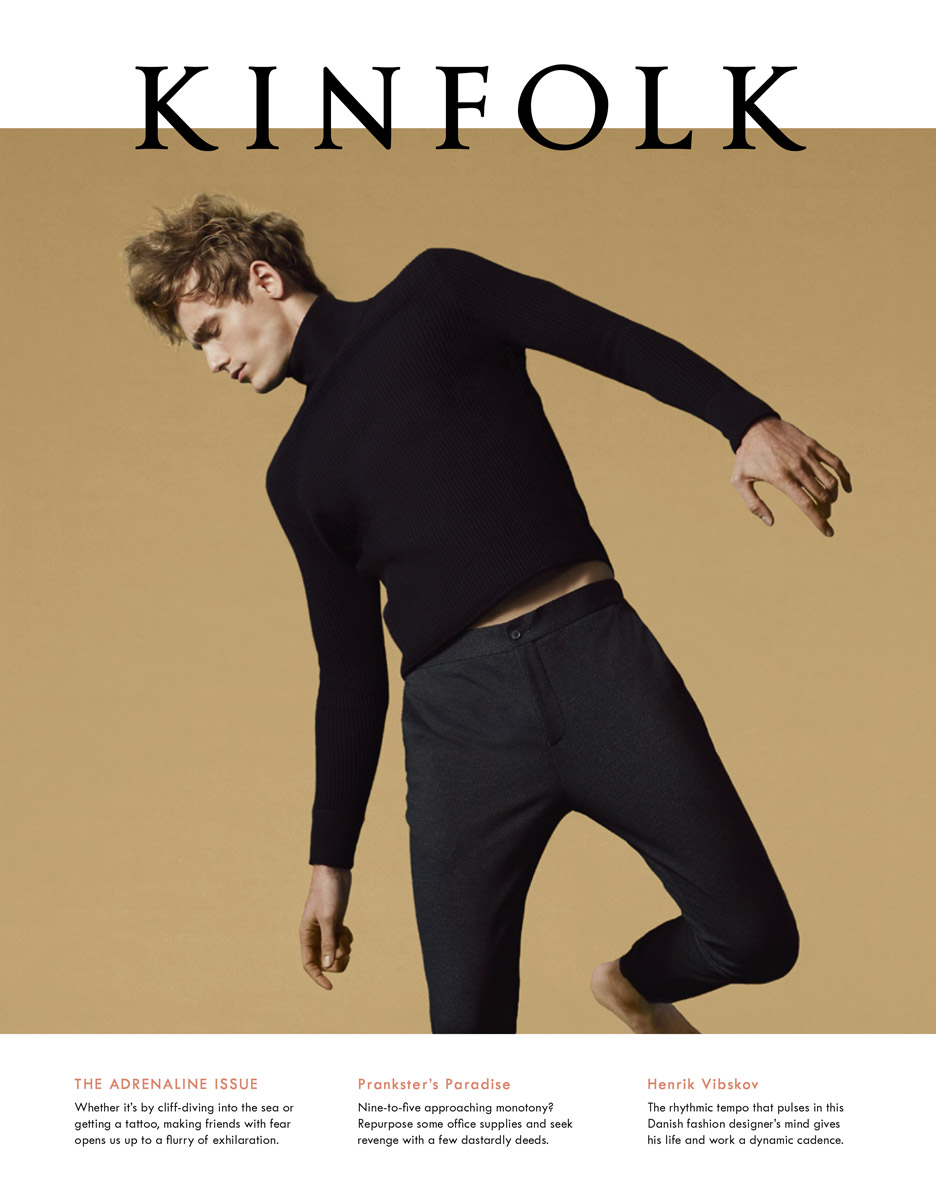 In an interview with Dezeen last year, Fab co-founder Jason Goldberg described Kinfolk's earthy, analogue-style photography of rustic interiors and objects as "a little bit like Brooklyn, a little bit Shoreditch, hipster yet accessible".
"Everyone wants to have the Kinfolk look," Goldberg said. "People will seek out an object, and put it on their table, spend like an hour just getting ready for an Instagram photo, put a filter on it and they've got it, that's the Kinfolk look. It's fascinating that people do that."
Williams – the magazine's 29-year-old Canadian co-founder, editor-in-chief and creative director – originally set up the publication with friends in Portland, Oregon, while working as an analyst at financial corporation Goldman Sachs.
"When we first started working on the magazine the core focus was more on food, shared meals, the idea of gathering around a table and sharing ideas with likeminded individuals, that was very much the focus," he told Dezeen. "Our tagline was 'a guide for small gatherings' and it got a lot of traction right when we started it."
The first issue of Kinfolk was published in July 2011, around nine months after Instagram first launched. It was first published by Weldon Owen in San Francisco, then independently after the seventh issue.
"We worked with them for the first seven issues and learnt the ropes of magazine publishing: meeting with distributors, figuring out how to do the proofing and the printing process so that we could eventually break off and publish the magazine independently on our own," he said.
Kinfolk quickly expanded to cover all aspects of lifestyle and focussed on the idea of "slow living", with a young, aspirational creative audience in mind. Around 70 per cent of its readership works in the creative industries, according to Williams.
The quarterly magazine currently has a circulation of 80,000. Each issue features a minimal matte cover with a pastel-coloured background, and contains around 176 pages printed on 80# Accent Opaque stock.
Building on its success, Williams set up his own lifestyle publishing house Ouur Media, which produces bespoke campaigns, films and publications for clients including Zara, Toast, West Elm, Diesel and LG Electronics.
The company has also produced two books: The Kinfolk Table and The Kinfolk Home, and will launch a new interiors title this autumn.